Experts on Historical and Environmental Property Data Usage and More
HIG owners Jeri Massengill & David Hodnefield have decades of experience with historical and environmental property data. If you are looking for advice or clarification in our areas of expertise, give us a call!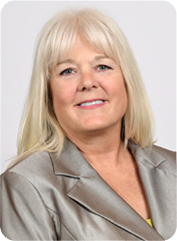 Jeri Massengill, CEO
jerim@historicalinfo.com | 952-253-2004 ext. 118
Areas of expertise: Historical research for environmental & ASTM updates.
David Hodnefield, President
davidh@historicalinfo.com | 952-253-2004 ext. 111

Areas of expertise: Historical property research and resources.
---
We regularly speak on the history of Sanborn maps, alternative sources of historical information used in Environmental Site Assessment reports and more. Our presentations engage attendees by being interactive and include valuable information that will help position projects for success. If you'd like to arrange for Jeri Massengill or David Hodnefield to speak at your association or organization, contact Marla Smith by calling 952-253-2004 ext. 118 or by emailing marlas@historicalinfo.com.
Speaking topics include:
Strengths and Limitations of Historical Data used for Environmental Risk Assessment and Land Use Planning
The History and Current Uses of Fire Insurance Maps
Historical Research Requirements for Environmental Assessments
Using Historical Property Data to Enhance Family Research
Check out our news and events for a list of upcoming speaking events!