We're excited to see you again!
Golf Events are back and we look forward to seeing our clients out on the green. Rich Townsend, HIG's Director of Business Development, will be out on the course serving up new swag. HIG is sponsoring some great events, take a look at the current list of upcoming events and click for more information! 
June 3 Oregon City, OR – Rich was at NEBC Open Golf Tournament and enjoyed some beautiful weather!
July 19 Golden, CO – Rich at CEMS Golf Tournament
August 3 Prior Lake, MN – Jeri at MNCREW 2021 Golf Classic 
August 24 Auburn, WA – Rich at NEBC Classic Golf Tournament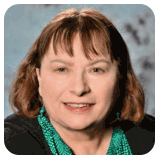 We'd like to acknowledge some of our esteemed colleagues who have recently presented several HIG hosted webinars.
Julie Kilgore of Wasatch Environmental gave two very informative and timely presentations on the proposed changes to ASTM E-1527 Phase I Environmental Site Assessment Standard.  
Georgina Dannatt of Bank of the West and Bill Weissman, retired attorney, presented another timely and well done presentation on proposed changes to ASTM E-1528 Environmental Transaction Screen.
Thank you Julie, Georgina and Bill! 
With updates and clarifications coming soon to the ASTM E1527 Phase I ESA Standard's historical research section, we want you to be prepared with options. 
HIG has three city directory deliverables that meet current and proposed E1527 historical research guidance – City Directory Pages (PDF), City Directory Abstracts (PDF) and City Directory Sheets (Excel).  Talk to us about your project goals and we can help you select or design a city directory deliverable that meets your specific needs!  
The HIG Difference:  We don't skimp on the details when conducting City Directory research.  In urban locations, we provide all address listings within about one block in each direction from the Subject Property location, for all streets researched.  In less dense suburban and rural settings, we adjust the research to include a longer address range, or greater search distance. We make sure you get enough information to help build a history of the Subject Property and the surrounding area.
Copyright ©2021 Historical Information Gatherers, All rights reserved.

Our mailing address is:
1589 Highway 7, Suite B2
Hopkins, MN 55305

To unsubscribe, reply UNSUBSCRIBE to this email